Galt High School

ANNOUNCEMENTS
•

This Covid -19 virus has us in an unbelievable situation, to say the least! Not only hundreds of deaths, how about staying at home. For those of us introverts it isn't much of a challenge, although I have to admit the walls are starting to close in ever so slightly. Extorverts have had a certain amount of adjustment.

My family is doing well. I hope and pray yours is too!

•

Connect to the Galt High Alumni Association, click on Willie!

•

Interested in attending our class reunion planning meetings? Click on the Planning Reunion Meetings link to your left. All are welcome as long as you RSVP Judy Fox Barr Shipley.

•

click on Get Lost in the Fifties!
Remember when!!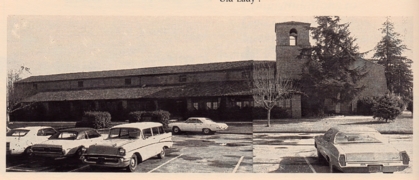 Galt High Class of 1964
Our website is administered by Judy Fox Barr Shipley and Marcy Reed Meyer. It is private for classmates only who would have or did graduate in 1964. This would include classmates who attended Galt Elementary, Arcohe Elementary, Oakview Elementary and New Hope Elementary in California. Plus those of you that joined us during our high school years.
Do you meet the above qualifications? Please join the website NOW!! If you have trouble creating a user name and password, please send us a message through Contact Us. We'll get back to you as soon as possible.
We welcome suggestions too. Send us a note under "Contact Us".
---