Galt High School

ANNOUNCEMENTS
•

We will be celebrating our 55th Reunion at the Galt High Alumni Association's annual dinner on Saturday, October 12th. It will be held at the Littleton Center and starts at 3:30PM. An e-mail was sent to everyone a couple of time that included the Invitation-Reservation form which has all the pertinent information regarding the event.

The following day, Sunday, October 13th we will continue our 55th reunion celebration with a brunch for our class only. This will be held at the The Barn Cafe in Elk Grove at 11AM. The address for the The Barn Cafe is 8976 Grant Line Rd, Suite 2, Elk Grove. RSVP Judy Fox Barr Shipley, email gmjudy@prodigy.net, text or call on 916-396-5776 for the Brunch by October 5th.

Invitations were sent out for both events. If for some reason you have not received either invite, contact me on same info provided for the Brunch RSVP.

•

Connect to the Galt High Alumni Association, click on Willie!

•

Interested in attending our class reunion planning meetings? Click on the Planning Reunion Meetings link to your left. All are welcome as long as you RSVP Judy Fox Barr Shipley.

•

click on Get Lost in the Fifties!
Remember when!!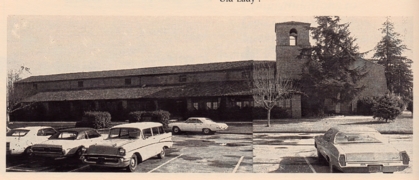 Galt High Class of 1964
Our website is administered by Judy Fox Barr Shipley and Marcy Reed Meyer. It is private for classmates only who would have or did graduate in 1964. This would include classmates who attended Galt Elementary, Arcohe Elementary, Oakview Elementary and New Hope Elementary in California. Plus those of you that joined us during our high school years.
Do you meet the above qualifications? Please join the website NOW!! If you have trouble creating a user name and password, please send us a message through Contact Us. We'll get back to you as soon as possible.
We welcome suggestions too. Send us a note under "Contact Us".
---